FAQ
The Frequently Asked Questions or the frequently asked questions about delivery, beers, payments, etc.
The beer boxes
What is actually in such a beer box?

The most important ingredient of a beer box are of course the 6 different beers that you have hopefully not tasted before.

In addition, each box contains product sheets of each beer that is delivered so that you can immediately find the necessary information. Each product sheet is also accompanied by a test form, so that you can give your own scores to the colour, aroma and taste of the beer.

Occasionally you will also be able to find a little extra in the box. This can be a gift from PostMyBeer itself as a thank you, but occasionally we will also collaborate with other companies that want to put something in the box as a taster.
Which beers are in next month's beer box?

We never tell you in advance which beers will be in the boxes. Be surprised by our beer box and the flavors of the month!
What if there is a beer in the beer boxes that I already know?

We do our utmost to put together the beer boxes with care every month and to stay away from the more famous beers, but of course some customers will already know more beers than others. Especially when local beers are added, it is of course possible that you have already drunk that beer if you are from that particular region.

However, if you believe that there are too many known beers in your box, please contact us so that we can make adjustments.
Are there beer boxes with more beers?

We currently offer beer boxes with either 6 different beers or 12 beers. There is a variant of 12 beers where you get 6 beers double if you like to share the tasting of beers with someone. This is our Duo subscription.

There is also a variant with 12 different beers. This is our 12pack subscription.
Can I reorder a specific beer that I liked?

Since July you can easily order beers via postmybeer . To do this, go to the page "Put together your own beer box"

If the desired beer is no longer available, or there is too low a stock, please contact us via contactus @ postmybeer . Be and we're looking at how we can help you.
The deliveries
The beer box has not arrived. What now?

We work with reliable suppliers such as Bpost and PostNL, but that does not mean that nothing can ever go wrong.

If you have not received your beer box, please contact us via the contact form or send an email to contactus@postmybeer.be and we will provide a solution as soon as possible.
A beer bottle did not survive the journey. What now?

We work with reliable suppliers such as Bpost and PostNL, but that does not mean that nothing can ever go wrong.

If a beer has not survived the journey, please contact us via the contact form or send an email to contactus@postmybeer.be and we will provide a solution as soon as possible.
When will the beer boxes be shipped?

For the current subscriptions, these will always be sent in the first week of the month, so that you have a whole month to discover the beers at your leisure.

For the new customers, the boxes will be shipped as soon as possible after the order has been received and the payment has been verified. We always try to ship the beer boxes within 5 days.
How can I track the delivery of the beer box?

You will receive emails with track and trace throughout the entire delivery process. You can also track the status at any time via this link.
Can I indicate when I wish to receive the beer box?

This cannot be specified by default at the moment, but if you still want your discovery box to be sent on a certain date, feel free to contact us at contactus@postmybeer.be and we will try to do this in the to take this into account as much as possible (we will also always communicate clearly whether it is possible or not).
Is it possible to pick up the beer boxes yourself?

Currently this is not yet possible, but we try to offer this as soon as possible.

When collection is possible, we will communicate this via the newsletter (so make sure you have subscribed to this) and we will also state the days and hours when collection is possible.
Can I return the beer box if I am not satisfied?

Every month we do our utmost to put together a nice discovery box, but if you are not satisfied for any reason, you can indeed return the box free of charge. You can request this yourself via this link or you can contact us at contactus@postmybeer.be
Payments
What about those variable prices?

Instead of charging a fixed price per month, at PostMyBeer we want to work with a price that varies monthly according to the beers selected that particular month.

In this way we guarantee that you will not pay too much for your beer box in any month: the price is recalculated every month according to a fixed formula.

The price of the next box will also be announced via email at the beginning of the month. If you think that the beer box has become just a bit too expensive that month due to the selection, you can of course always pause your subscription. But you will probably also miss a few exclusive beers :)
When will the money for the beer subscription be debited from my account?

With your first order, the money will be collected immediately, and the box of that month will be delivered to you. Only when you place your first order within 10 days before the start of a new month will we no longer send you the box of that month, but you will receive the beer box of the following month. In this way we avoid that you have to pay subscription fees too soon after each other,

The following payments are always collected on the 3rd of the new month.
A payment was unexpectedly unable to go through. What now?

We all experience that a recurring payment cannot go through. At PostMyBeer, however, you do not have to worry immediately: we try to collect the amount due up to 3 times. Only when none of those three payments succeeds will your subscription be temporarily paused and you will not receive a box.

Do you still want to receive your box in such a case? Please contact us via the contact form on the website.
How much are the shipping costs?
Varies
The translations are not always correct. How come?

PostmyBeer is currently working with automatic translation software to limit start-up costs. As a result, it can indeed happen that the translations are not always what they should be.

If you notice a striking translation error, you can always report this so that we can still correct it manually. Who knows, your effort will be rewarded :)
Do I have to return the empties?

No, you can return the empties yourself to your supermarket or liquor store and you can of course keep the deposit yourself.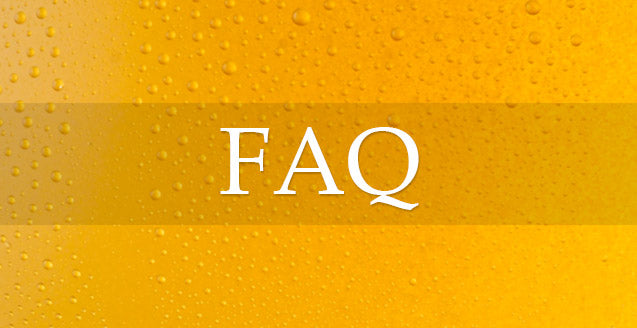 Do you have any other questions?
Feel free to ask us your question by sending an email to contactus@postmybeer.be.
We will answer your question within 24 hours.